ALCON: Global Military Products, Inc., a subsidiary of Global Ordnance, LLC, will be showcasing the SCORPION 81mm/120mm Mortar System at the Association of the 2022 United States Army Conference.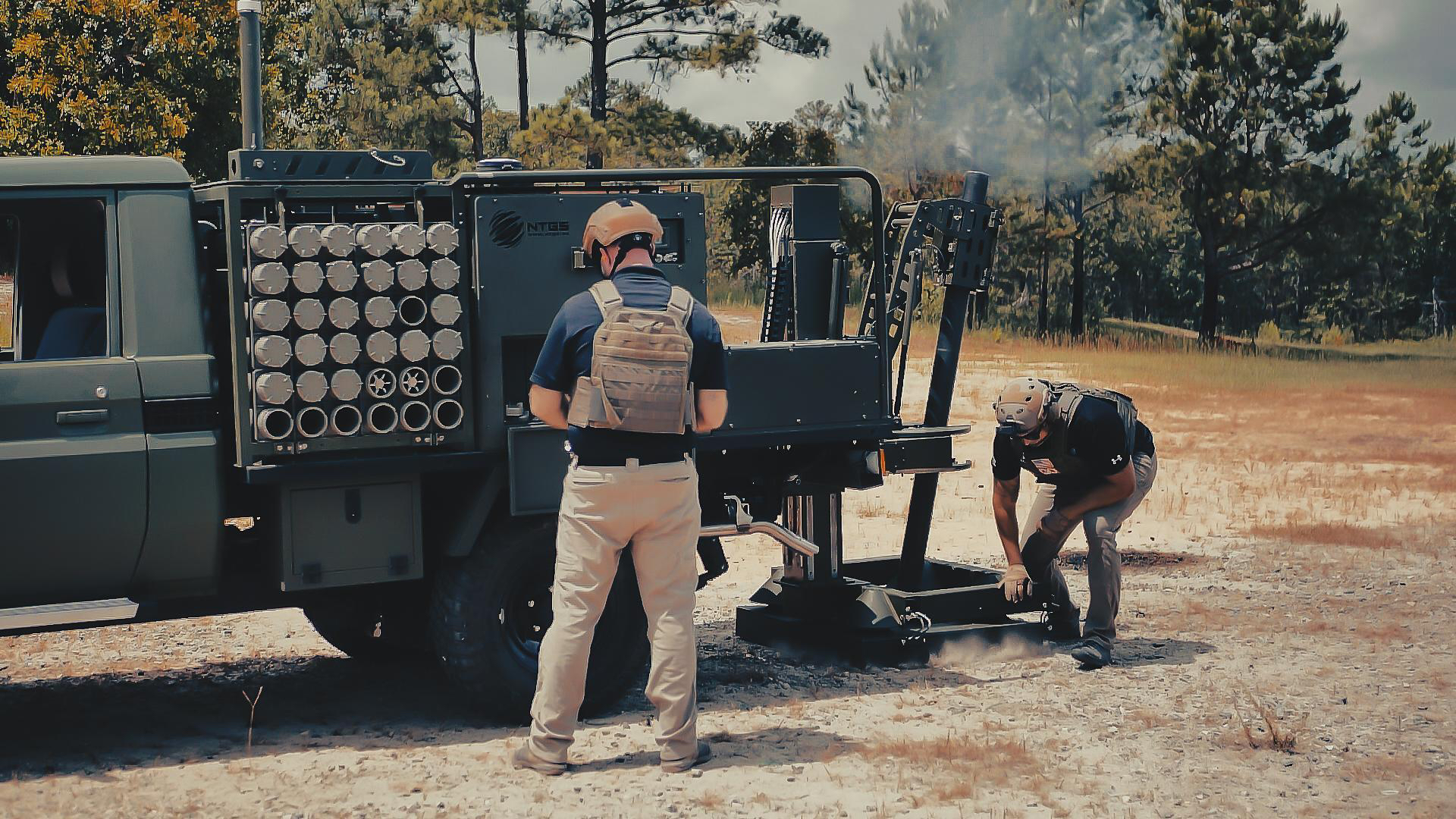 This year's AUSA Conference will be 10-12 October in Washington, D.C.
Global Military Products will be at Booth 2243.

So, what is the Scorpion Mortar System designed for?
Take a watch, then read on.
SPEED, MOBILITY and FIREPOWER
It's an essential battlefield combination, devastatingly executed in a nimble indirect fire platform.
The Scorpion features:
Featuring fastest "SHOOT & SCOOT" in the world – 8 rounds in 2 minutes – from stop to go
81mm OR 120mm (interchangeable)
Eliminates recoil effect on a vehicle
Fully Digital Fire Control System (FCS) knows its location as well as assigned targets, executes ballistic calculation automatically for multiple munition types – "just wait for the green light"
Touch Screen (iPad) FCS can be operated from inside the cab and/or from outside the vehicle
Lightweight – can be deployed by helicopter or other aircraft
Revolutionary "Non-Seating Base Plate" designed to NOT dig into ground
Pre-program up to 1,000 targets before you leave HQ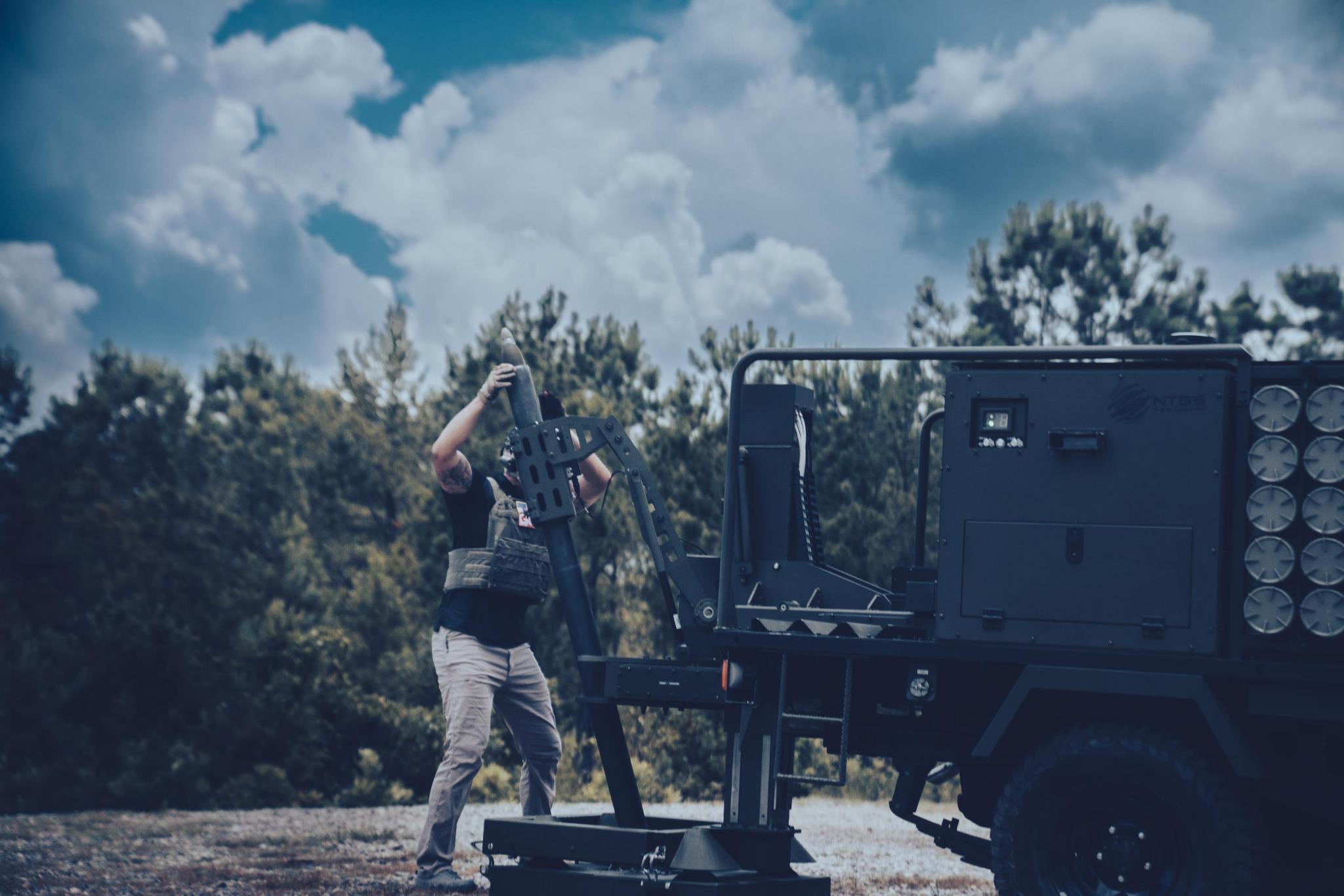 Specifications
Vehicle; Toyota Landcruiser
[OR any 2-ton vehicle]2+ (more depending on platform)]
Length/Width/Height: 18' 4" / 6' 8" / 6' 9"
Weight:
Vehicle: 4,500 lbs or 2,050kg
Scorpion: 2,600 lbs or 1,200kg
Total: 7,100 lbs or 3,250kg (not including barrel &ammo)
Magazine: 40/72 round capacity (120mm/81mm)
Fully Digital Fire Control:
• Electro-mechanical aiming/re-aiming in 3-5 seconds
• Zonal firing/multiple round + simultaneous impact
Performance
Rate of Fire: 12 rds in 1st min, then 4 rds/min
Range: 6,500m (81mm) or 8,000m (120mm)
Accuracy: < 2 mils
Learn more at global-ordnance.com.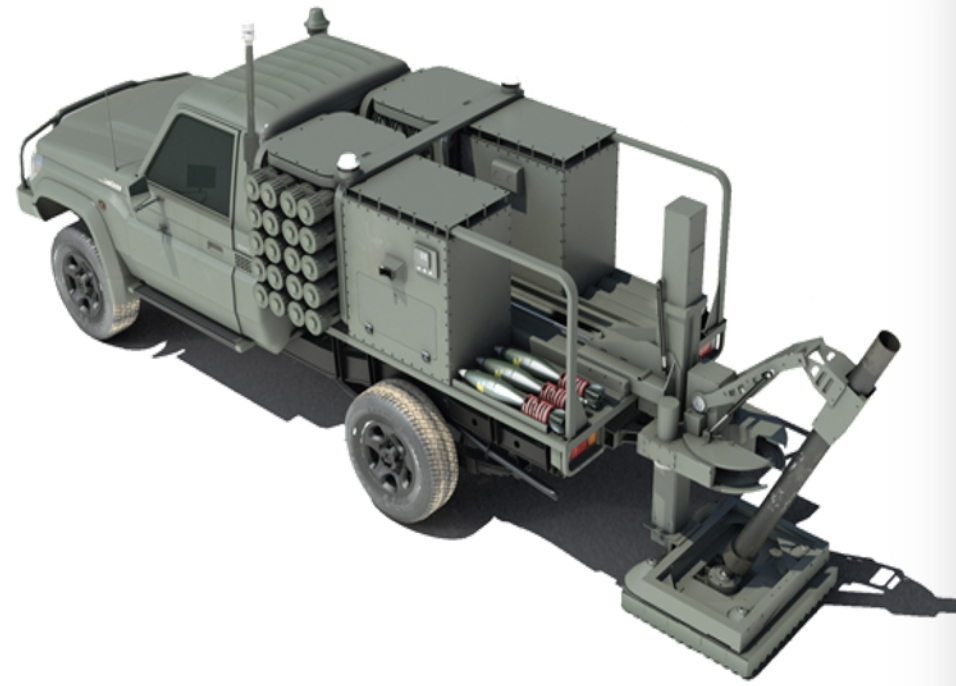 Global Ordnance, LLC and it's subsidiary Global Military Products, Inc., specializes in systems integration, engineering, and program management for DoD weapons and ammunition programs, and the sourcing, logistics and delivery of standard and non-standard weapon systems, ammunition, and energetics to the U.S. Government and our allies.
Recent Posts
If you hear the words "9x18mm" and immediately assume the speaker misspoke and meant 9x19mm Parabel …

ALCON: Global Military Products, Inc., a subsidiary of Global Ordnance, LLC, will be …

With more than 60 videos about Grand Power, and after running multiple models through various trai …