Stumped on Christmas Gifts? There's still time to find the perfect present for your special someone! This Gun Gift Guide only lists a few of the thousands of options for cool gifts on our site and what to get for gun lovers or the tactical aficionado, but these are your editor's picks.
---
1. AR-15 Magazines
Millions of gun owners have an AR-15 in some type of configuration in their collection. With almost 2/3 of gun owners reporting they own a rifle, chances are your firearm enthusiast brother-in-law or cool uncle have one in their safe. Magazines make great stocking stuffers that won't break the bank but will surely make your giftee smile. Right now Global Ordnance has the SHK 30 Round Steel AR-15 Magazines on sale HERE, but if you know your gun person, you can shop a wide array of different magazines for the best prices RIGHT HERE.
---
2. 9x19mm Ammunition
The 9mm round is the single most popular handgun round in the world and in the USA it's a landslide. If your friends or family have a gun, chances are they own a 9mm. Whether it's a Glock 19, Arex Delta, or a Sig P365, 9mm is the top choice for most shooters (or at least ONE of their choices). You can't go wrong with a stocking stuffer box of Belom 9mm, Sierra Outdoor Master, or a nice box of Sterling 9mm. If you know what you're looking for, you can shop all Ammo Deals HERE.
---
3. .223 Ammunition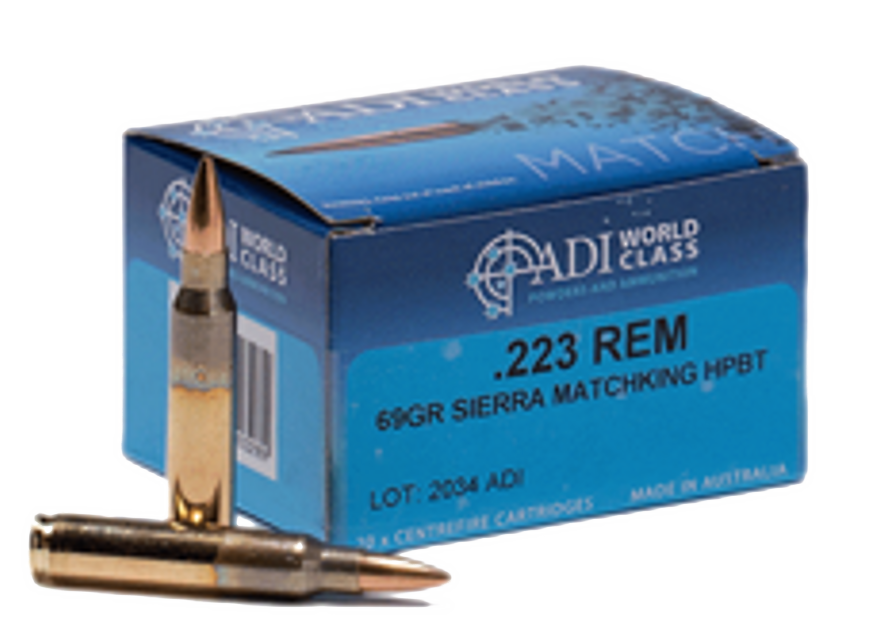 223/5.56 NATO Ammo falls in the 2nd place for long guns but is in line with your AR-15 guru. A magazine is nice, but the ammo is even better! .223 and 5.56 are among the top choices for gun enthusiasts, especially with the popularity of the AR-15. With thousands of options of manufacturers, lengths, rails, accessories, and then some, the easiest and sometimes most appreciated gift for an AR owner is simply ammo they can go to the range with! One of the best choices for accuracy and reliability is the ADI World Class .223 69 Grain (also available in 55 grain HERE).
---
4. Clenzoil Cleaning Kits & Solutions
No matter the gun or caliber, you can never go wrong with cleaning supplies. Everyone with a gun uses a cleaning and lubricating kit at some point and there's plenty of options from a small Field & Range Needle Oiler under $5 to a complete Universal Range Bag for every caliber. If you're looking for that mid-range gift, Clenzoil Field & Range Wipes for only $11.99 or the smaller Universal Kit for $29.99 are also really great options. Whether they're cleaning a Stribog, a Remington 870, an SKS, or a Smith & Wesson wheel gun, any cleaning solution, lubricant, or dual-purpose would be a great option.
---
5. 2 Point Sling
A solid two-point sling is a guaranteed Christmas winner for your favorite long gun owner. A two-point sling can attach with loops to a rifle like an M1A that comes equipped with mounted sling loops, or you can attach hooks or a quick detach push button mount if the rifle has the QD attachment points already built in (if not, you can also grab some QD mounts too). A nice sling can find a home on almost any rifle and makes for a nice accessory for that stocking and you can find one of our favorites on the website HERE by Blue Force Gear.
---
6. Flashlights
Literally anyone on the planet could use a decent flashlight and there's a wide array of options from great companies like Streamlight and Inforce. You can find a great deal on a handheld like the Twin-Task Flashlight from Streamlight under $30 or a more compact but ultra bright Inforce TFX for under $70. If you're feeling extra generous, a weapon mounted light like the Inforce WML for $55 off or the Streamlight TLR-7A at almost 50% off are also awesome gifts.
---
7. 12 Gauge Ammo
I know, I know, we're back to ammo. But we as shooters just LOVE TO SHOOT. Give the gift of worry-free range blasting and practice with some 12 Gauge Shotgun Ammo! For the gun owner who loves to spend a Saturday at their local sporting clays facility, check out the Sterling 12 Gauge Competition Trap loads. For the fall hunter, they may enjoy the Sterling 12 Gauge 00 Buckshot. You can't go wrong with either of those choices, but if you'd like to check out a variety, there's tons of other options HERE.
---
8. 4 Can Ammo Crates
Okay, okay. Maybe they have a perceived large amount of ammo already and you're not sure about the other choices. This is one is another one of those "anyone on the planet will love it" gifts. Gifts everyone will love are always the easiest. Check out the MTM 4 Can Ammo Crate HERE for under $40. It not only gives your gun lover an easy way to store all that excess (lol) ammo they have, but a cool crate to carry it all with when they're on the way to their next range trip. If you're looking for a little less of a spend or maybe want to pair something up with ammo or cleaning supplies, there's tons of different ammo cans available in all shapes an sizes for as low as $6.95 for an MTM 30CAL Can.
---
9. Vertx Bag
For someone you really want to get a super nice gift but want to spend a little more than stocking stuffer cash on, check out some of the bags and packs from Vertx. Not that this writer is biased, but a solid bag, pack, or sling for the daily carry of EVERYTHING from laptops to med kits to spare mags or even full AR pistols (sometimes all of the above) would make Christmas extra special. The Vertx Transit Sling 2.0 is a lightweight commuter and is a weapon-compatible concealed carry platform with loop lining and a Rapid Access Pull tab for emergencies. You can check out some of the other Vertx bags HERE if you want something a little larger.
---
10. Gerber Suspension Multi-Plier multi-tool
Last on our list is, once again, a great gift for virtually anyone. If you need a cool white elephant gift idea, something useful for the do-it-all, a great gift for Dad or Grandpa, the DIY master, or someone who just seems to have everything else under the sun but always has the best gadgets, this one is for you. The Suspension Multi-Plier can be found for 30% off HERE and is the perfect gift or stocking stuffer if you're stumped. It's an open frame multitool with spring-loaded pliers, SAF.T.PLUS locking system, a fine-edge knife, serrated knife, rough cut saw and more. Not quite right? Check out all the Gerber offerings available HERE.
---
That concludes our Gift Guide for Gun Guys and Gals. If you still haven't found the perfect gift, or perhaps would like to treat yourself, check out all of the Deals available from Global Ordnance and the Daily Clearance Items for awesome steals.
Don't forget to enter our Holiday Giveaway for FREE AMMO!

Recent Posts
Florida-based defense contractor Global Ordnance, LLC and Colorado-based defense company, Mountain H …

Stumped on Christmas Gifts? There's still time to find the perfect present for your special someone! …

If you hear the words "9x18mm" and immediately assume the speaker misspoke and meant 9x19mm Parabel …