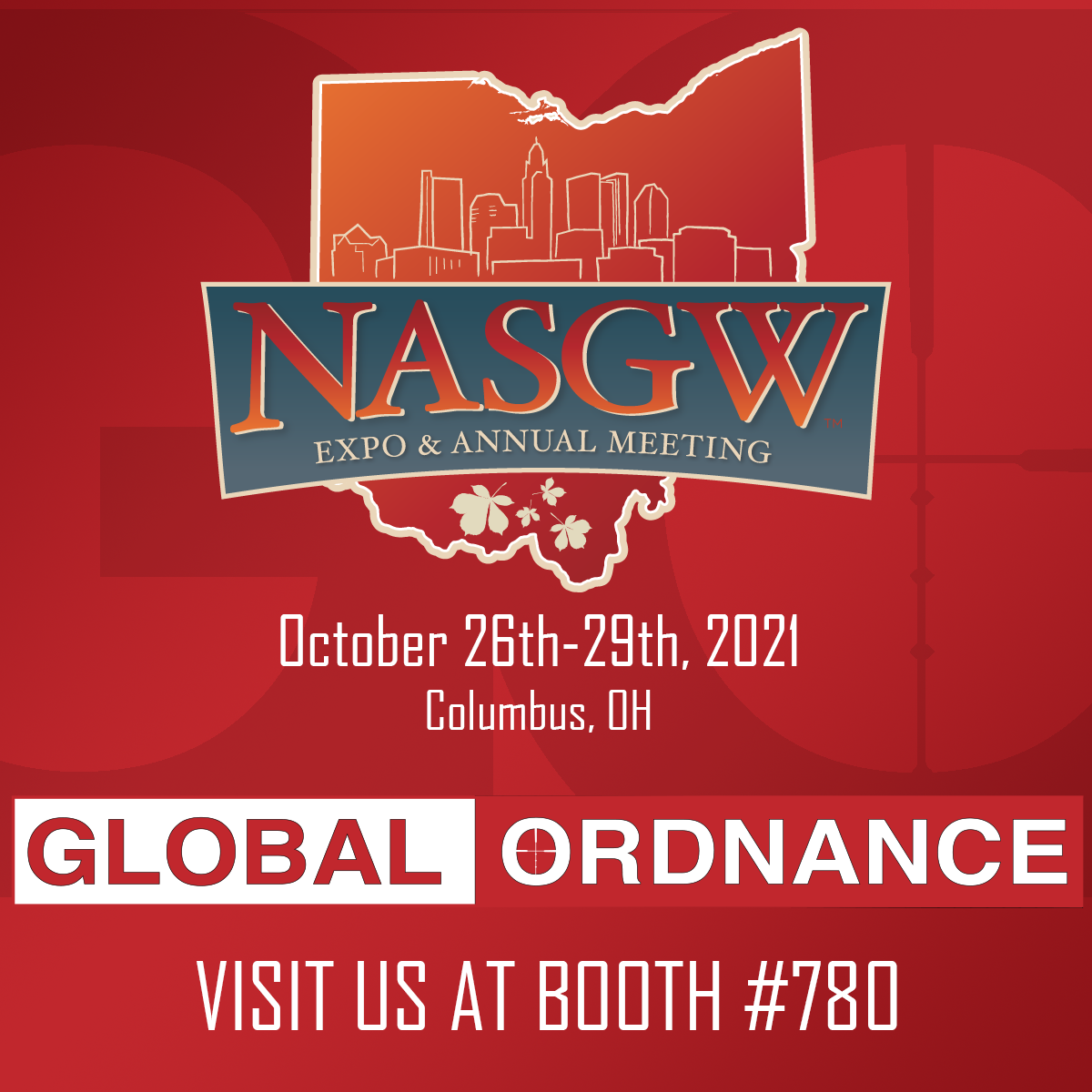 SARASOTA, FL- Global Ordnance is pleased to exhibit for the first time at the NASGW Expo & Annual Meeting in Columbus, Ohio October 27th through 29th, 2021. Global Ordnance will be showcasing firearms and ammunition from their exclusive brands, Grand Power, Arex, and ADI World Class Powders & Ammunition, as well as other firearms and ammunition offerings in multiple calibers.
Among the offerings, attendees will have the opportunity to see exciting new products launched this year, including the Arex Delta Gen.2 lineup of 9x19mm handguns that are available in three different sizes and include Optics Ready options and ADI World Class featuring Match Grade centerfire ammunition, available in multiple calibers. Global Ordnance will include the popular Grand Power Stribog and X-Calibur firearms for firsthand looks at craftsmanship and quality.
The Global Ordnance Team will be on-site to answer any questions about Grand Power, Arex, and ADI World Class, at NASGW Booth #780. For questions or to book an appointment, please email us at sales@globalordnance.com
Headquartered in Sarasota, Florida, Global Ordnance LLC (GlobalOrdnance.com) is a force multiplier within the commercial and defense military industries supporting a wide array of equipment, ammunition, and firearms. As a Veteran Owned Small Business, Global Ordnance LLC strives to provide excellence to our customers with unparalleled integrity of values and the loyalty expected. To learn more about Global Ordnance, please visit www.GlobalOrdnance.com, or follow us on Facebook and Instagram for updates.
Recent Posts
SARASOTA, FL- Global Ordnance is pleased to exhibit for the first time at the NASGW Expo & Annual M …

Going to AUSA 2021 October 11-13 ? Visit us at Booth 8201AUSA 2021 Details Here …

Unusual Times, Unusual Measures.We'd like to take a moment to update our customers on efforts at Glo …